COTU Secretary General Francis Atwoli has once again found himself on the wrong side of social media users after his controversial remarks against the hustler nation wrapped many the wrong way.
Speaking on Thursday in a video that has since gone viral online, Atwoli, through a press briefing from his office, is heard ranting against hustlers saying they are all thieves.
While insisting that being called a hustler is inappropriate, Atwoli revealed that he would not allow any of his children to associate themselves with the name.
"When we say we want a nation of hustlers, to me, all hustlers are thieves and nobody likes to be called a hustler!… If my son or daughter comes to my house and tells me he/she is a hustler, I will chase him away," stated Atwoli.
He termed hustlers as stupid people who are blindfolded and cannot foresee what is going to happen in the future.
"You do not need to hustle, you need to go to properly structured government institutions, ministry, school, or good university, then use your expertise to look for a good job…this issue of hustling is for stupid people" added Atwoli.
Ndugu Atwoli, " Hustlers are Thieves" – yaani…Hustlers watakujibu #WinWinInawezekana pic.twitter.com/XcWJSLPT7j

— Dennis Itumbi, HSC (@OleItumbi) September 17, 2020
He lamented that some leaders were using poverty as a springboard to leadership rather than investing in the growth of society.
At the same time, the unionist threw chaps at some of the elected leaders who are in government at the same time struggling to do business with the same government.
He said young people in the country are the ones leading in corruption, threatening to mention some of the young MPs in parliament.
This issue of hustling is for stupid people, people who lack foresight – COTU Sec Gen, Atwoli pic.twitter.com/9tM51w09VA

— Nation Africa (@NationAfrica) September 17, 2020
"We cannot have a nation of hustlers because a nation of hustlers is a man eat man society…a hustler can eat his own wife, his own child or even eat himself when he is hungry.
While indirectly referring to Deputy President William Ruto, Atwoli added that a hustler only wants to use the tag to spring forth into power.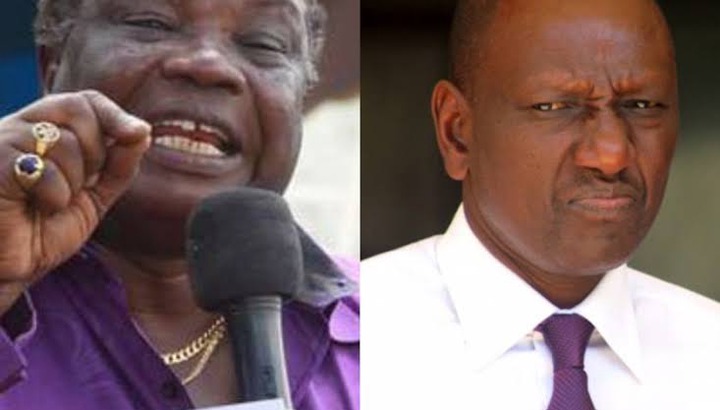 His sentiments, however, attracted harsh criticism from a larger section of media users, who came out in numbers to rubbish Atwoli's sentiments.
Here are some of the bitter reactions from Twitter;