Months after schools were closed indefinitely following the COVID-19 pandemic, the Ministry of Education has announced the reopening of primary and secondary schools will begin on 12th October.
Announcing the news on Tuesday afternoon, the ministry through a statement, indicated that the re-opening will start with Grade 4, Class 8, and Form 4 candidates.
"Pursuant to the president's directive issued during the 12th presidential address to the nation on the coronavirus pandemic on Monday 28th September 2020, and following broad-based education stakeholder consultations; the Ministry of Education notifies the public that the progressive re-opening of schools will commence with Grade 4 (Competency-Based Curriculum Class) class eight and form 4 on Monday 12th October 2020" read the statement from the ministry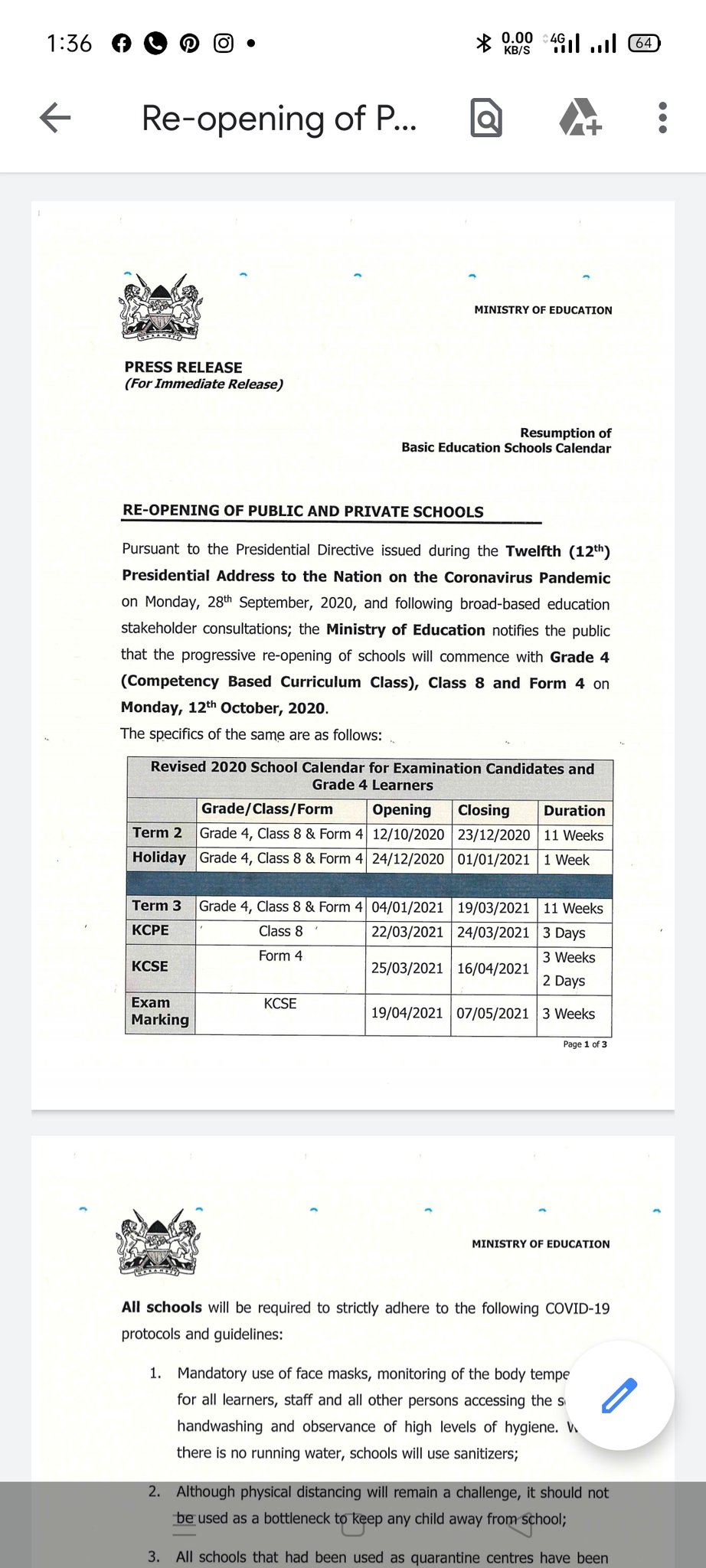 At the same time, the ministry communicated that the KCPE examinations will start on March 22nd while KCSE exams will start on March 25th, 2021.
The Ministry has revised the 2020 school calender with Term 2 expected to begin on Monday, October 12 and end on Christmas Eve, December 24, for the CBC pupils and KCPE and KCSE candidates only.
The candidates and the CBC pupils will start their term 3 on January 4, 2021, and close on March 19 to prepare for the national exams that will take three weeks for KCSE and two days for KCPE.
Weighing in on KCPE and KCSE examinations money, Education CS, George Magoha assured parents that the Government had already met the full costs for all the candidates.
All students and staff will be required to wear face masks, subjected to temperature screenings, wash their hands and observe high levels of hygiene.
The ministry is expected to announce the commencement dates for other students from October 12.