Olympics Marathon and World Record Holder in Marathon Eliud Kipchoge has revealed the reason behind his shocking defeat in the Virgin London Marathon.
Speaking to the press shortly after the race, Kipchoge revealed that he was affected by a blocked ear, which he said lowered his morale and eventually affected his whole performance during the race.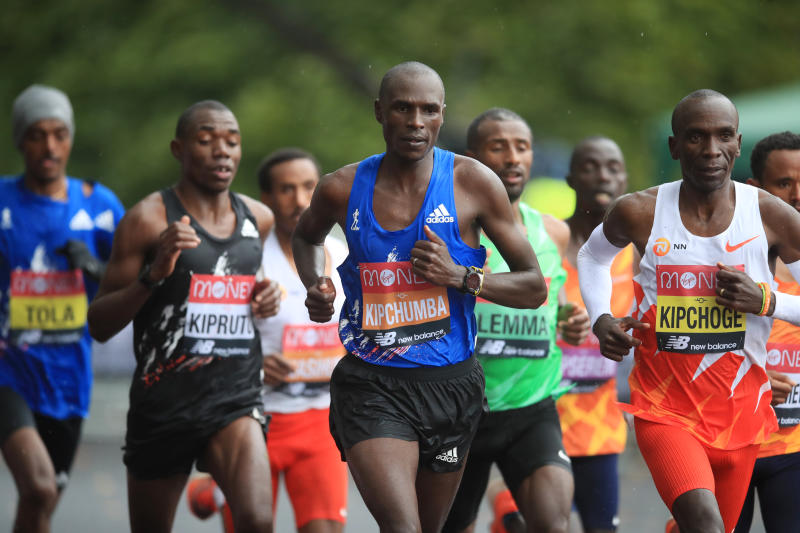 He however downloaded reports that his failures were attributed to the bad rainy weather experienced throughout the race.
Kipchoge, who seemed to shiver for the better part of the remaining 20km, said he expected the weather and was well prepared, only that his blocked ear left him struggling.
Kipchoge revealed that it was the first time he was experiencing the problem and that it occurred during the last 15km of the race.
"It was actually during the last 15km that I felt my right ear blocked. Everything was on the plan until the condition started," he stated during the interview.
Eliud Kipchoge speaks after finishing 8th in the 2020 London Marathon. #LetsGoKenya #LondonMarathon pic.twitter.com/P5KQtwfqex

— NTV Kenya (@ntvkenya) October 4, 2020
"It is really cold but I don't blame the condition rather than the problem in the ear," he stated.
Kipchoge however, revealed that he was not bowing out and that he will go back to the drawing board with his managers and coach to improve on his fitness before next year's Tokyo Olympics.
https://twitter.com/EliudKipchoge/status/1312724653211824133?s=20
"I am going back to the drawing board again to seat with the management and my coach and see what will be there for me on the table to grab ahead of next year's Olympics," he added.
He added that he was still going to compete for titles in the next big Marathons coming despite the unexpected defeat.
Kipchoge dropped behind a leading group of six men in the 24th mile and never regained contact, finishing eighth in 2:06:49.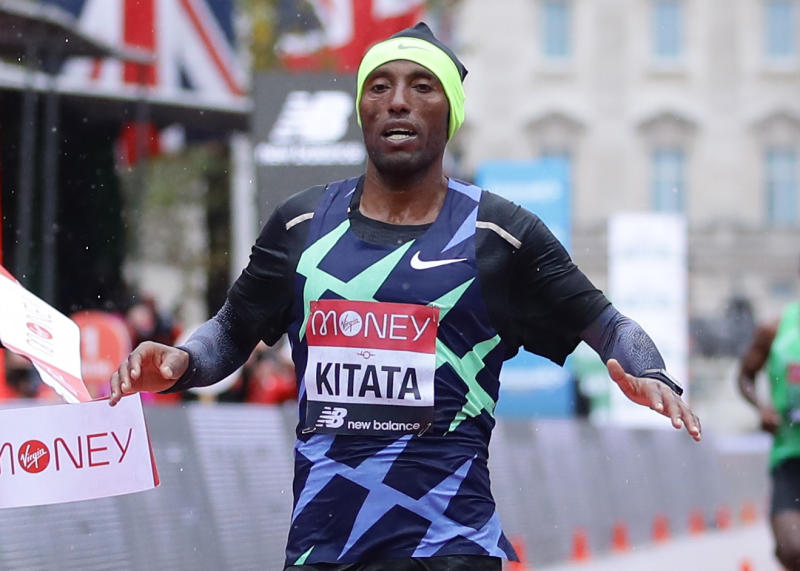 Ethiopian Shura Kitata won in 2:05:42, one second ahead of runner-up Vincent Kipchumba of Kenya.