Dear Editor
Kindly hide my identity.
I work with Kuscco Ltd located in Upper hill. I've worked here for more than 9 years. Kuscco is an umbrella body of Saccos and It's a good employer.
Today if a bomb was to hit Kuscco, one village will moan for real. Kuscco is full of individuals from one village, one area yet it serves people from every part of Kenya.
Mostly, hiring is not based on merit. This can be seen through the works of colleagues that are not to par and at times so pathetic.
But as a concerned staff, you can't complain simply because your colleague is related to some other staff and some few managers. A complaint can result in victimization and transferred or fired if they perceive you as a "threat".
Other staffs are directly related or brought by directors. I know this is what is happening in Kenya, but it would be nice if competency would determine who the directors bring.
Our current MD is George Ototo. He's the relative of the previous MD, Carilus Ademba who was sasra MD. Prior to that Mr. Ototo was an accountant.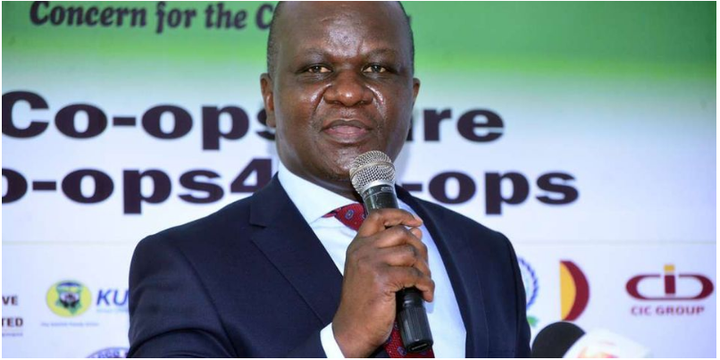 When the then MD(Ademba) wanted to leave for SASRA, Ototo was made to act as a Finance manager. When Ademba left, Ototo was promoted to from acting FM to acting MD and later confirmed and the most qualified individual who we thought would be MD missed the opportunity. Ototo later demoted him and the rest is history.
Our finance manager, George Owino, is related to MD. Kuscco Housing manager is related. Our risk management head is not related but had a kid with the previous MD, Mr. Ademba.
I have no problem with anyone being related to someone. But when people who seem not to know anything are hired, and even after more than 5years experience and can't do their work properly, it affects the image of the company and customers especially Saccos who are out primary customers get frustrated a lot.
E.g Sacco officials keep calling a few of us for assistance. They call us yet we're not the marketers in charge of these Saccos. If you ask the Sacco why they haven't called their assigned marketer, they are not afraid to say the level of incompetence they've been assigned.
If you try to address it with the fellow marketer to see how maybe you can step in and be of help, they brush you off and tell you to ignore the Sacco.
And you can't do anything further because from years of experience, wanting the truth can get you demoted or fired.
For example, a few years ago, a colleague wanted a change to be effected in an affiliate Sacco formed by kuscco staff. The Sacco is called Kilele. He wanted good change because the Sacco was full of relatives at the top and dividends and other money was being used irregularly by officials.
He wanted to vie for a position in the Sacco election. This colleague was given a promotion as deputy regional manager and transferred to Kisumu and his ambitions killed.
They didn't want him as an official in the Sacco. The colleague's good ambition and straightforwardness had always marked him. In Kisumu, he was transferred to Kakamega.
In Kakamega, a scandal was manufactured that he had sex with someone, not a colleague, in the office. He was sent on leave. He was going to be fired but after the realization that firing him with hearsay and lies the union(Kuscco) would potentially be sued, they recalled and demoted him to a marketer.
We keep lying to clients about loans. When a client applies, the loan can take even three months before it's approved. The client may at times be turned down with so many lame excuses. Imagine being turned down from a Sacco after saving with us and expecting the money yet you have done everything right.
Incompetence and not finding the truth is ailing us but openly expressing it can result in victimization and always being seen as an outsider especially for those who speak a different Language spoken by relatives.
There are money scandals that have been happening for more than 10years. Saccos who we serve don't know, individuals who save with us don't know.
In fact, if a client writes to withdraw their savings, it could take months before they get it yet it says that after 90 working days the money should hit the account. Clients are made to believe money is there yet it's not there, other people could be using it. It's a cat and mouse game.
Imagine some of my colleagues have duplicate receipt books. They take money from a client, issue a duplicate receipt which is not recognized by the Union, and pocket the money. When a client later requests his statement, she/he finds the money paid not reflecting in the account.
When she/he raises the question, it seems like a game now. They complain to some of us but because we want to protect our jobs, we do nothing. It's bad.
Finally, we have an internal auditor who is only interested in protecting other people's interests and not the company. Covering financial transactions, giving biased reports. There's also a rumour that he collided with his alleged relative who's a branch manager to falsify a report that resulted in a poor innocent young man being fired.
I wish you could contact kuscco management and ask what is wrong that they can't change and let us work and be better. It is our clients who suffer the most when unprofessionalism and incompetence are applied.
DISCLAIMER: The Kenyan Herald can not independently verify these facts and the views therein are exclusively of the owners and employees who opt to send us letters.