A holiday might as well come early for you during this covid-19 pandemic. Not really though! On Tuesday after a load of complaints from passengers who were stranded at Jomo Kenyatta International Airport after they failed to get rooms for the government-mandated quarantine, the Government designated a list of Hotels and boarding facilities for all travellers entering Kenya.
As at today, the Ministry of Health had 57 approved facilities within Nairobi and Mombasa which included high-end brands such as Hilton Chain of Hotel, Sheraton, Trademark and InterContinental Hotels Group.
As you already know how the Coronavirus have people dented pocket wise, the government made available budget hotels so that everybody feels accommodated. The budget options included Clarion Hotel, the Comfort Hotel as well as the Westwood Hotel all located in Nairobi.
What leaves travellers in shock is that they are required to foot these accommodation bills on their own as the government argues that they already did negotiate a discounted rate with the property management. That's a good gesture from the Government when the hotels charge as high as Ksh 12,000 per day per person. Don't you agree?
Below find the full list of facilities spread across Mombasa and Nairobi for your perusal.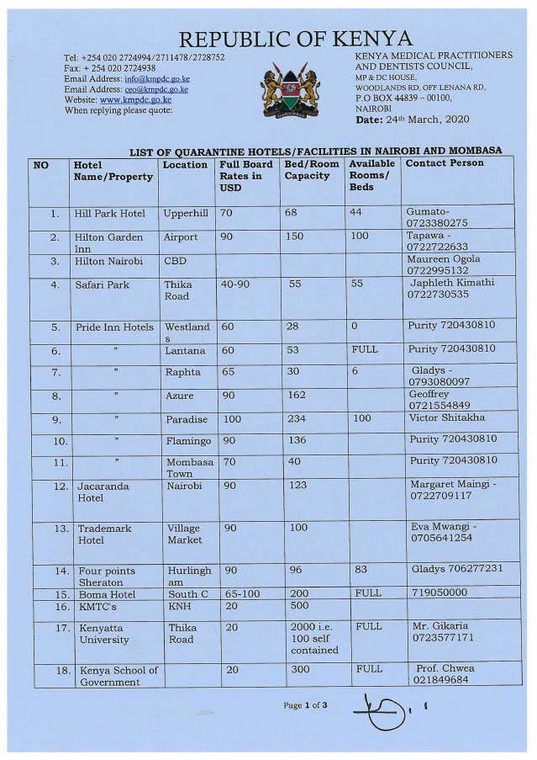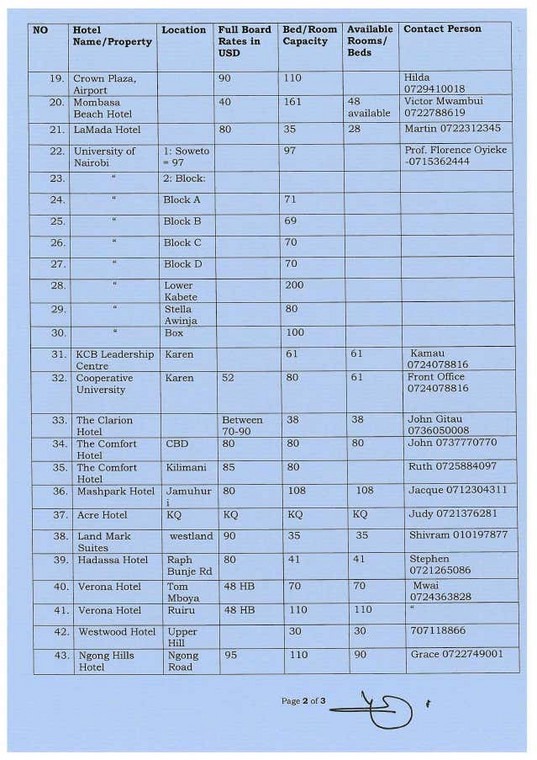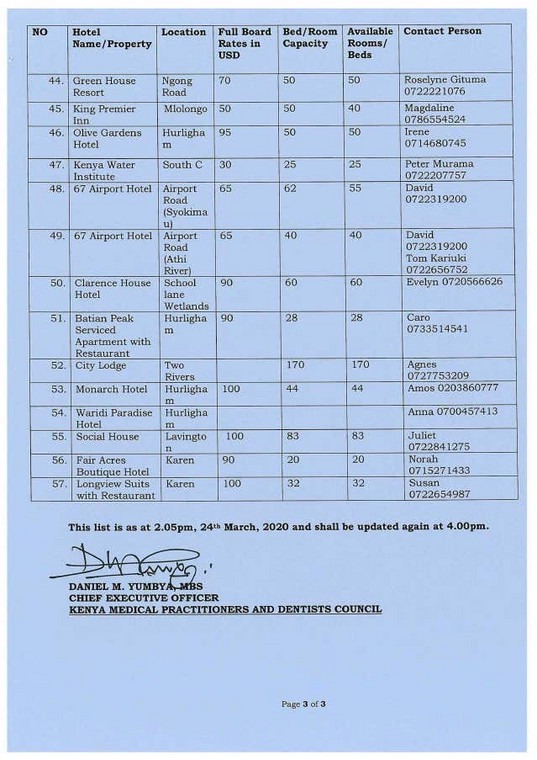 Stay safe, will you?