2022 succession politics could turn into a nasty affair in the North Rift region after two legislators, Ainabkoi MP William Chepkut and his Soy counterpart Caleb Kositany engaged in an ugly spat on Saturday 26, September at a burial ceremony in Eldoret.
The ugly confrontations ensued when the two MPs, who support different political factions ahead on 2022 met at the burial of the late Joseph Kipkemboi Limo – the son of the late renowned Mzee Edward Limo, Eldoret, Uasin Gishu County.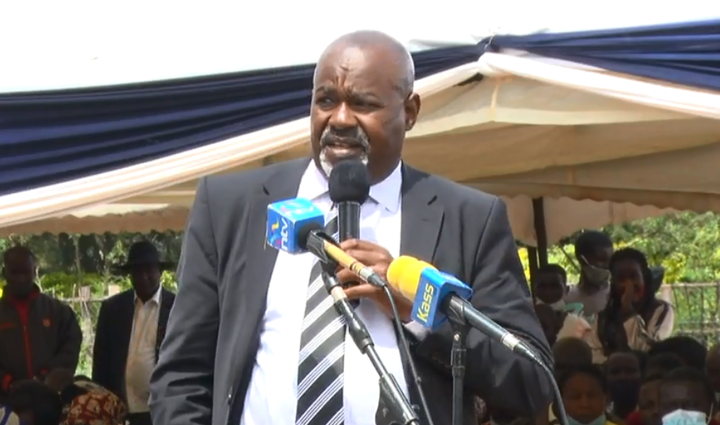 The ordeal started after MP Kositany, who is an adamant supporter of the Deputy President William Ruto was ushered into the stage to give his condolence message by the area MP William Chepkut.
Kositany, started by throwing chaps at the Jubilee government, saying it had lost the interests of the community and starting to advocate for their own self-interests instead through amendment of the constitution.
The MP accused the Jubilee party of becoming a subsidiary of the ODM party, saying Raila Odinga's party was currently dictating what Uhuru's government was going to do.
The soft-spoken legislator went ahead to criticize MP Chepkut of allegedly dumping his constituency responsibilities and getting used by William Ruto's competitors to fight the DP politically.
"I want to categorically tell MP Chepkut that he was elected to go and advocate for the interests of Ainabkoi and Uasin Gishu residents…do not allow yourselves to be used to betray Ruto by others! We should unite and work for these people not for our own greed," warned Kositany.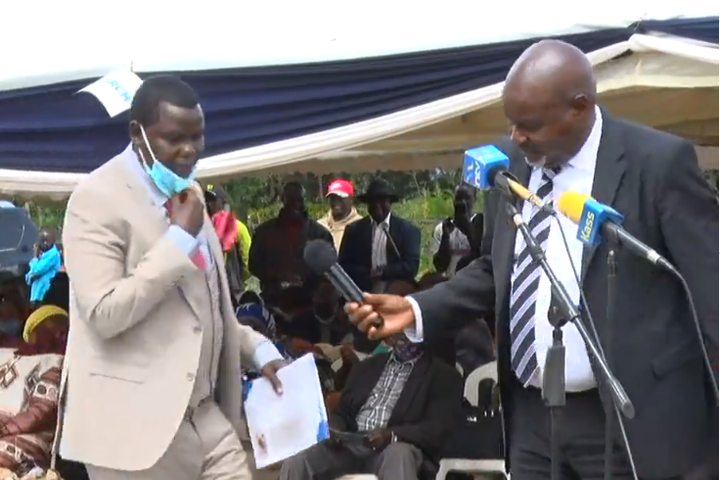 Kositany went ahead to criticize Chepkut over his recent visit to COTU Secretary-General Francis Atwoli's Kajiado home. He warned that the COTU SG will only use and dump him after 2022, where he will be thrown into the political dustbin.
He added that it was now nearly becoming clear that the MP was going to lose his 2022 seat automatically.
"Kindly work for and worship your electorates, not Francis Atwoli! Atwoli will never assist you with anything…have you heard Atwoli contributing towards the construction of any school, church, or even a single toilet in this region," posed Kositany amid laughter and cheers from the mourners.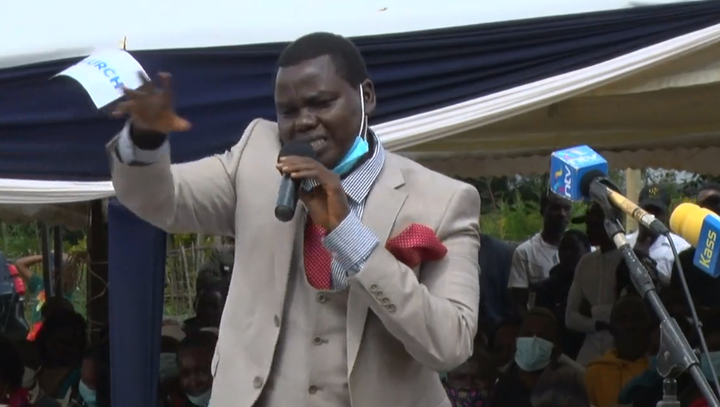 And in a quick retaliation, the furious Chepkut told off Kositany saying the occasion was not meant for political confrontations rather comforting the family. He however stated that he would not be coward by Kositany's sentiments and will champion what he believes is right for all Kenyans.
"Forgive Caleb because he doesn't know my heart. He is not my regulator neither is he my God who can judge me…I want to warn him that there is time for everything under the sun, " responded Chepkut.
He communicated that he had helped many people in his constituency to land different jobs in government and initiated many projects in the constituency hence was wrong for Kositany to fight him using unjustified mean
"My negotiating skills are very powerful indeed and this has enabled me to bring home some government's goods and developments…who are you to instruct me on how I should serve my people? If you want to ask for the Governor's seat, just ask in peace and do not mention my name because I am not just as easy as you can imagine," warned Chepkut.
"President Uhuru and his Deputy should be respected till 2022, and you should know there is no power vacuum in this country…where is the problem? you Caleb should develop patience and listen to everybody's suggestion if you indeed want us to win in 2022…try to learn live and lead" added Chepkut.