A day after reports emerged that a section of Mt. Kenya leaders affiliated to Kieleweke faction of Jubilee had retreated for a private meeting, Nyeri town MP Ngunjiri Wambugu and his Gatundu South counterpart Moses Kuria have come out to hit at the Daily Nation Newspaper over its Saturday's headliner.
Taking to his social media accounts, Wambugu, who was in attendance, termed the paper's banner headline 'It's President or Nothing, Vows Mt. Kenya Group' as mischievous and only meant to stop leaders from the region from meeting again.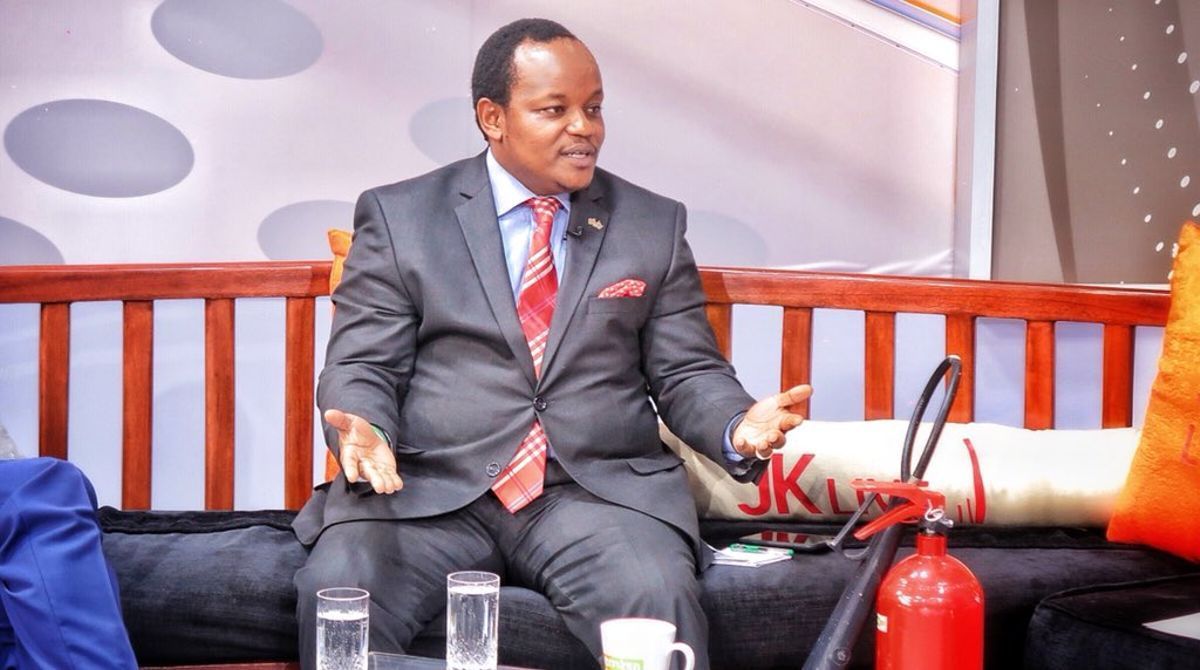 While accusing Nation Media, the vocal MP claimed the paper had been driving their own agenda and not necessarily reporting facts.
"THIS #SATURDAYNATION HEADLINE IS MISCHIEVOUS & ONLY MEANT TO STOP MT KENYA LEADERS FROM MEETING AGAIN AS A REGION.
I have a lot of respect for 'Nation' newspapers. But every now and again they get something so wrong one has to think they have stopped being reporters of news they now want to make the news. Or they must be driving their own agenda," read part of Wambugu's statement.
The legislator, while giving details of Friday's meeting, said they never discussed anything about the 2022 presidency or elections. He revealed that the group instead met to bond as a region and try to find some solutions to their internal divisions which had threatened to divide the region.
"I was present at this meeting. We did not discuss anything to do with the 2022 Presidency. In fact, we didn't discuss the 2022 elections at all. We met to bond as a region and work over our internal divisions, and come together on common issues about our region. Over 50 of us," added Ngunjiri.

He accused the paper saying it only aims at creating suspension and resistance towards the future meetings of Mt. Kenya leaders.
"Let me state here firmly. This HEADLINE is as false as the claims that were made the last time Mt Kenya Leaders started meeting to plan on how to work together to move our region forward development-wise," continued Ngunjiri's statement.
He termed Friday's meeting as a continuation of what they started in Naivasha some months ago with over 60 MPs from different political factions, saying they had been meeting overtime to forge a united region.
Ngunjiri revealed that the over 50 MPs from different factions who met yesterday agreed on the region's unity meant to ensure that they work together on the development of areas common to the people in the Mt Kenya region.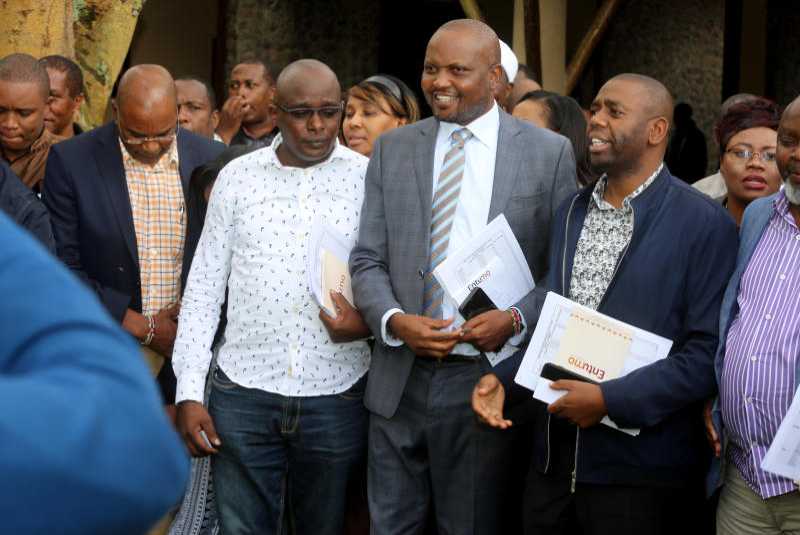 "Second, it is also meant to create suspicion, distrust and resistance from allies of the President outside our region by showing as if his region is planning for another stab at the presidency. The objective is simple. Destroy any goodwill the region has with other regions.
Who gains? 🤷🏾‍♂️
But we have learned. This time around we will not be side-tracked. We will keep meeting; and we will unite around those issues that are common to our people," concluded Wambugu.
The highly guarded meeting which took place at Thika Greens place in Thika and attended by close to 50MBs was allegedly meant to chart the way forward with regards to the succession of president Uhuru Kenyatta as the kingpin of the region.
Key among those who attended the meeting included former Gatanga MP Peter Kenneth, Kirinyaga Governor Anne Mumbi Waiguru, former Agriculture Cabinet Secretary Mwangi Kiunjuri, Meru governor Kiraitu Murungi, former Kiambu governor William Kabogo and Gatundu South MP Moses Kuria among others.
On his Part, MP Moses Kuria, who is a die-hard supporter of DP William Ruto also rubbished the headline saying it wasn't about 2022 succession politics.

Kuria said the meeting was all about the passage of the 3rd generation formula of revenue allocation to counties.
"In view of the passage of the 3rd generation formula for revenue sharing, yesterday we kicked off a series of meetings as MPs and leaders from Mt Kenya region to discuss the repositioning of our core counties with the additional resources that will ultimately come with the new formula," posted Kuria on Facebook.

Kuria added it was expected of every region to meet and chart their plans on how to utilize the additional funds but it was sad that the Nation Newspaper had propagated about their meeting which he said they will continue meeting.
"…Yet, sadly, when Mt Kenya meets its followed by suspicion, misinformation, innuedo and propaganda. There was no politics- Absolutely None- at Thika Greens yesterday, let alone succession politics. Why the Daily Nation chose to run with Fake News as a Headline and even quote shadowy, expired characters who were not at the meeting is baffling," he said