Hours after two letters emerged online claiming that police had cleared the way for Deputy President William Ruto's Nyamira meetings, police in Nyamira have denied the reports.
According to reports, Police bosses in the region have disowned the letters and termed them as criminal propaganda on social media.
Speaking to a local online publication, The Standard Digital, Masaba North Ward Police Commander Elam Esendi rubbished the two trending letters allegedly from Police, saying the approval process was still ongoing.
Esendi added that he will communicate the decision in due course once the permission has been granted or rejected.
"The letter on social media is from an unknown source and it should be known that we follow a chain of command and we cannot pre-empt the process. The events are for the office of the Presidency and it has to be approved through the chains of command. Communication will be issued once it is passed through the procedures," Esendi said as quoted
On his part, Nyamira County Commissioner Amos Mariba said investigations into the source of the two fake approval letters have already started and that the culprits will be charged
"Such are criminal elements who are breaching the law of public order," Mariba stated.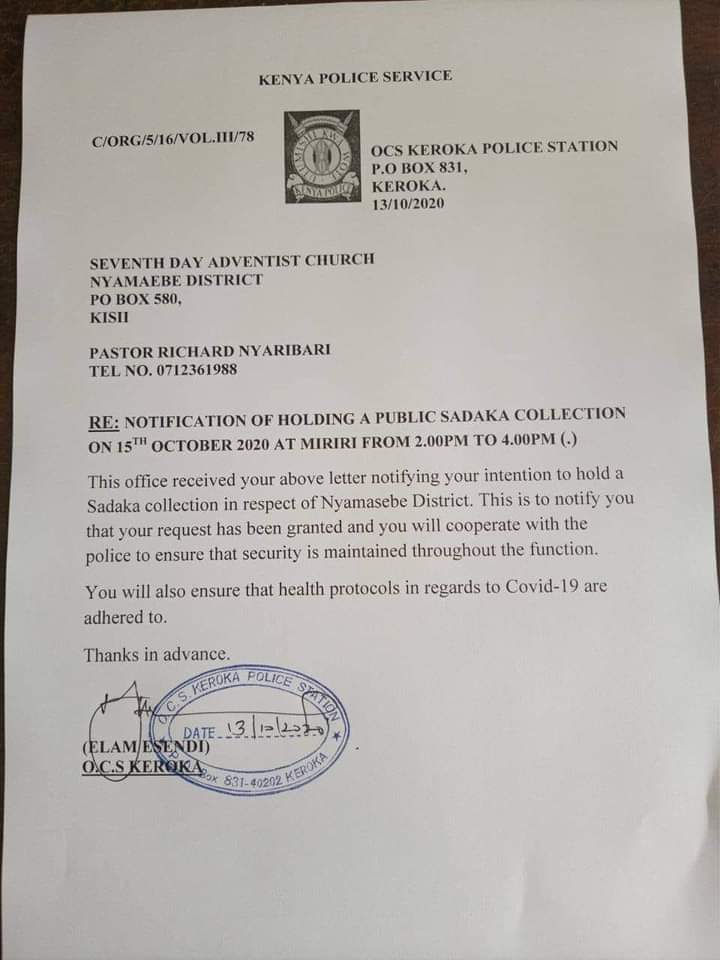 In the fake letters addressed to the West Mugirango MP Vincent Kemosi, Nyamira South Ward police Commander Mohamed Sasura Police had allegedly approved the boda boda fundraising that had been outlawed when police in truckloads cordoned off the venue.
The letter had gone ahead to urge the organizers to work closely with police officers on the ground to ensure that law and order are maintained failure to which any breach that may happen will squarely be shifted to them.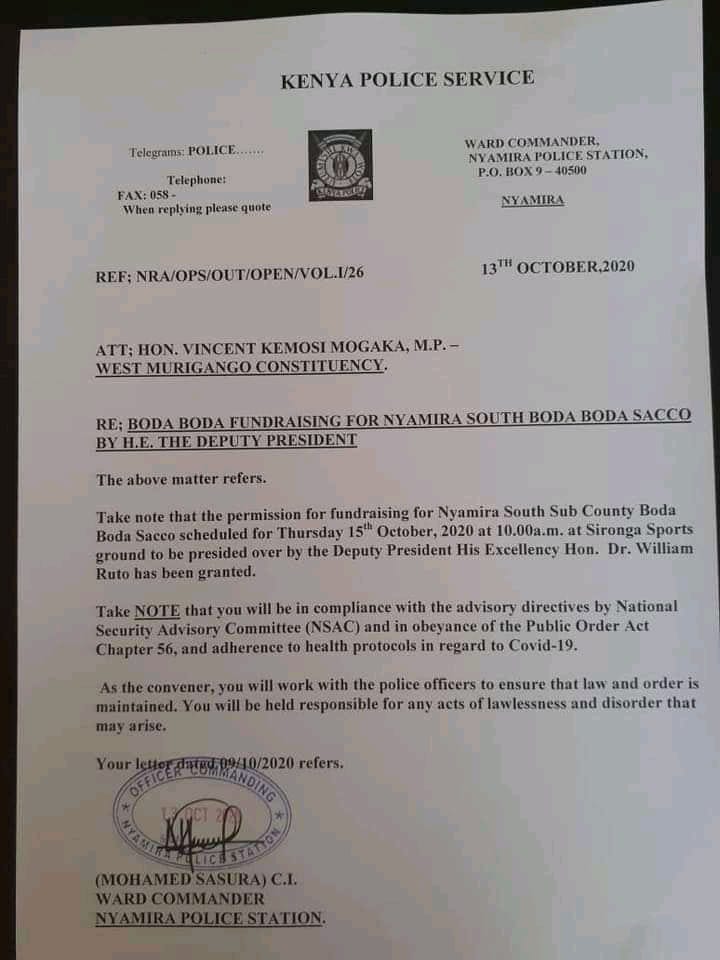 The fake letters came after the DP was last week forced to postpone the visit following chaos after hours of confrontations between police and his supporters in the wake of new government guidelines on public gatherings.