ODM party has hit out on Nation Newspaper over alleged misleading reports on Msambweni constituency party nominations.
Through a statement released on Friday, the ODM Party Director of Communications Philip Etale declined reports that there was chaos experienced in the constituency during the nominations as reported by the paper.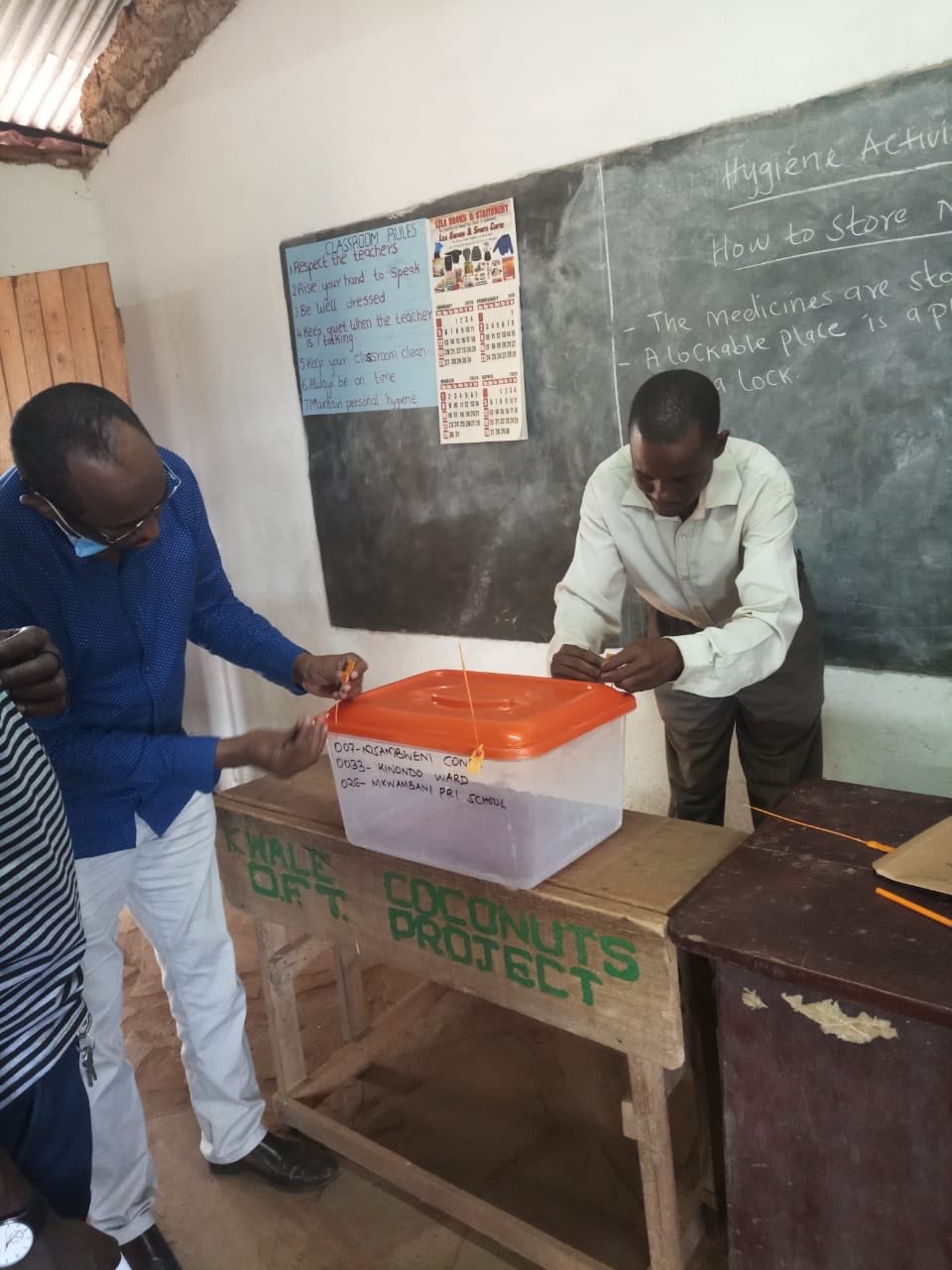 The party went ahead to reveal that the exercise was peaceful from the start to the end, adding that the report in the paper was totally different from what was in the ground.
"Nothing can be further from the truth. The exercise went on smoothly from the beginning to the end and the content of the news item is at variance with the facts on the ground," read part of the statement.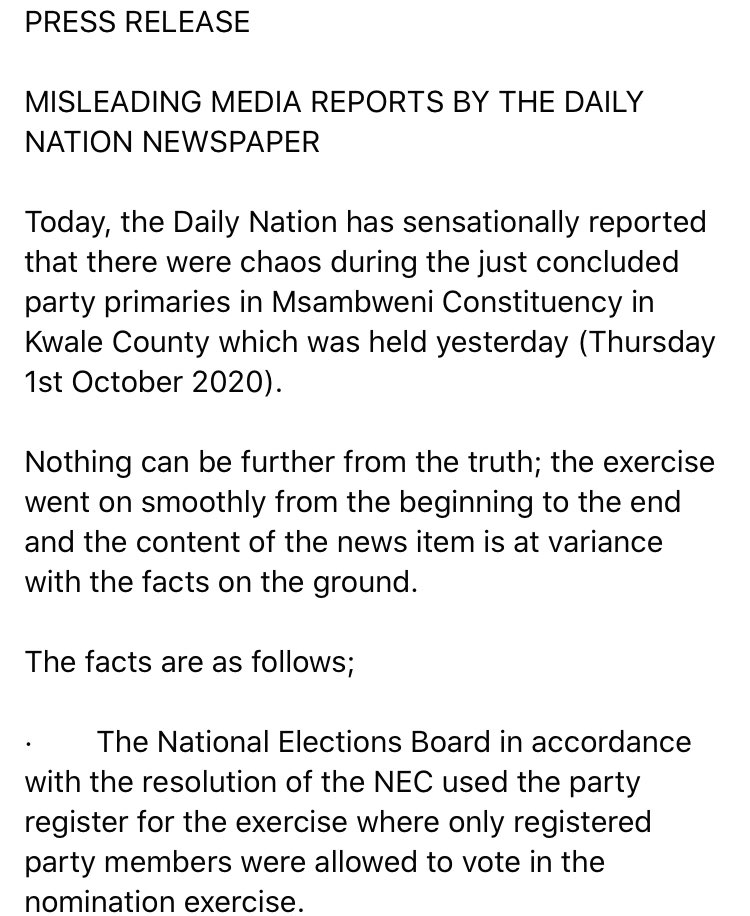 The party further revealed that the party, through its register, allowed only registered members to vote in the exercise.
While acknowledging some instances where members from Gombato ward found their names missing from the register, the party revealed that after thorough perusals of registers, the missing names were found to be registered in other polling stations where they were referred to.
After the day long nomination exercise in Msambweni today, Omar Idd Boga has emerged the winner with 6,183 votes. Eng. Nicholas Zani managed 530 votes. Therefore Mr. Boga is our candidate for the by-election to be held on December 15, 2020. Congratulations Hon. Boga. pic.twitter.com/amuMNjYX2n

— The ODM Party (@TheODMparty) October 1, 2020
It also acknowledged that those members who turned up and their names were not found in Msambweni constituency were advised accordingly and retreated in their own will.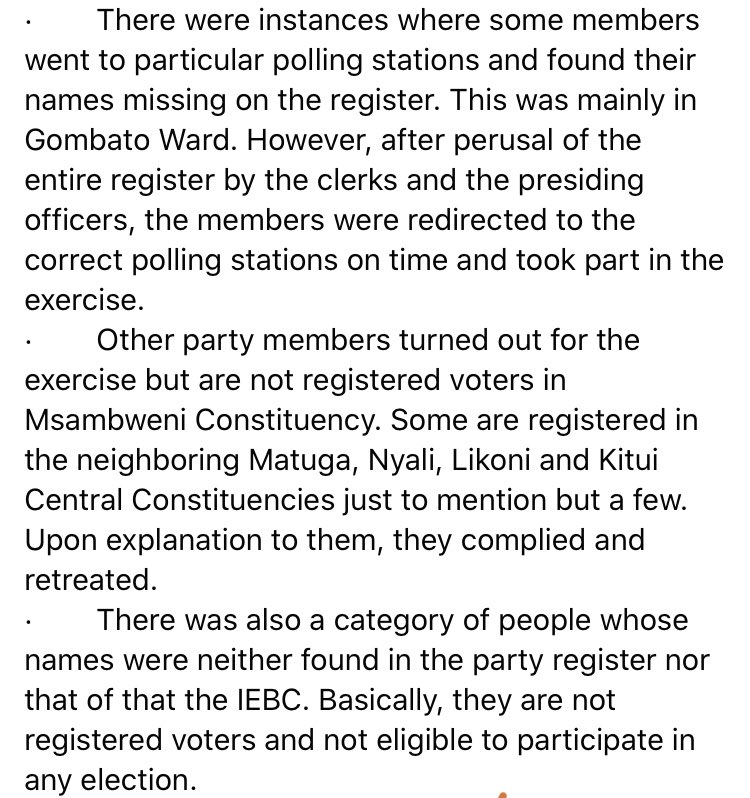 While maintaining that their register was certified by the Registrar of Political Parties, ODM reiterated that reports referring to their register as old and outdated were just malicious and mere spectacles.
The party insisted that Daily Nation's story was hence misleading and lacking facts, noting that the story mentioned the name of the Deputy President William Ruto prominently even when he was not part of the exercise.
In a move likely to fix Ruto for allegedly sponsoring the story, ODM observed that sponsored propaganda perpetuated by a reputable media house like Daily Nation was more likely to kill the spirit of impartial journalism in the country.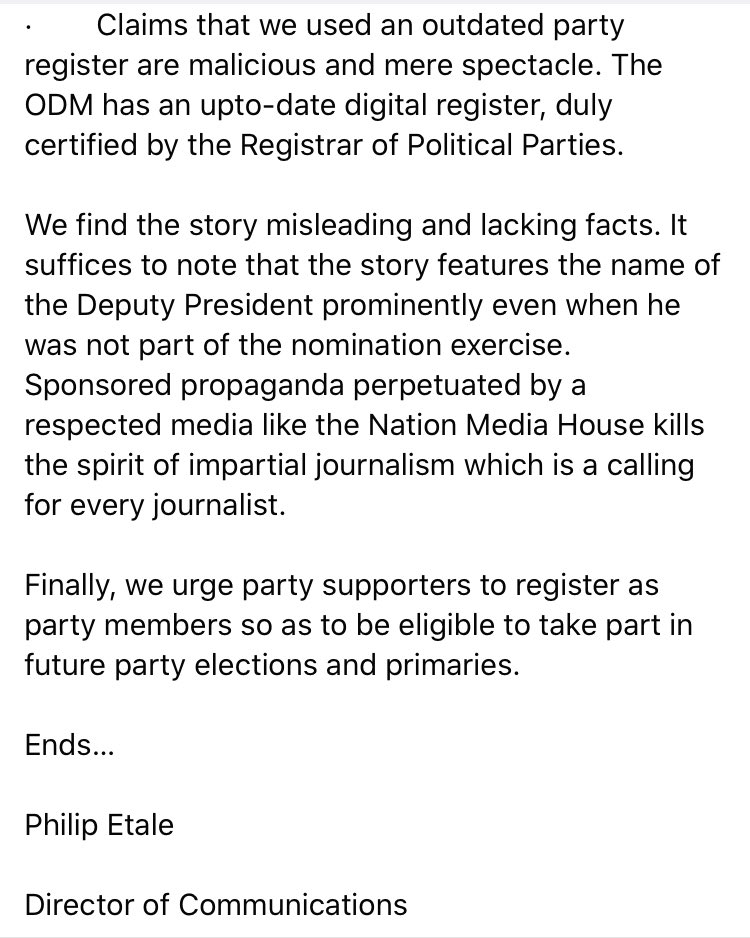 Setting the record straight… pic.twitter.com/dAek0gYOgU

— The ODM Party (@TheODMparty) October 2, 2020