State House Kenya Facebook Page has blacklisted the name of Deputy President William Ruto.
Any name associated with Ruto was blocked by the page during the State House Livestream for the Covid-19 Conference at KICC.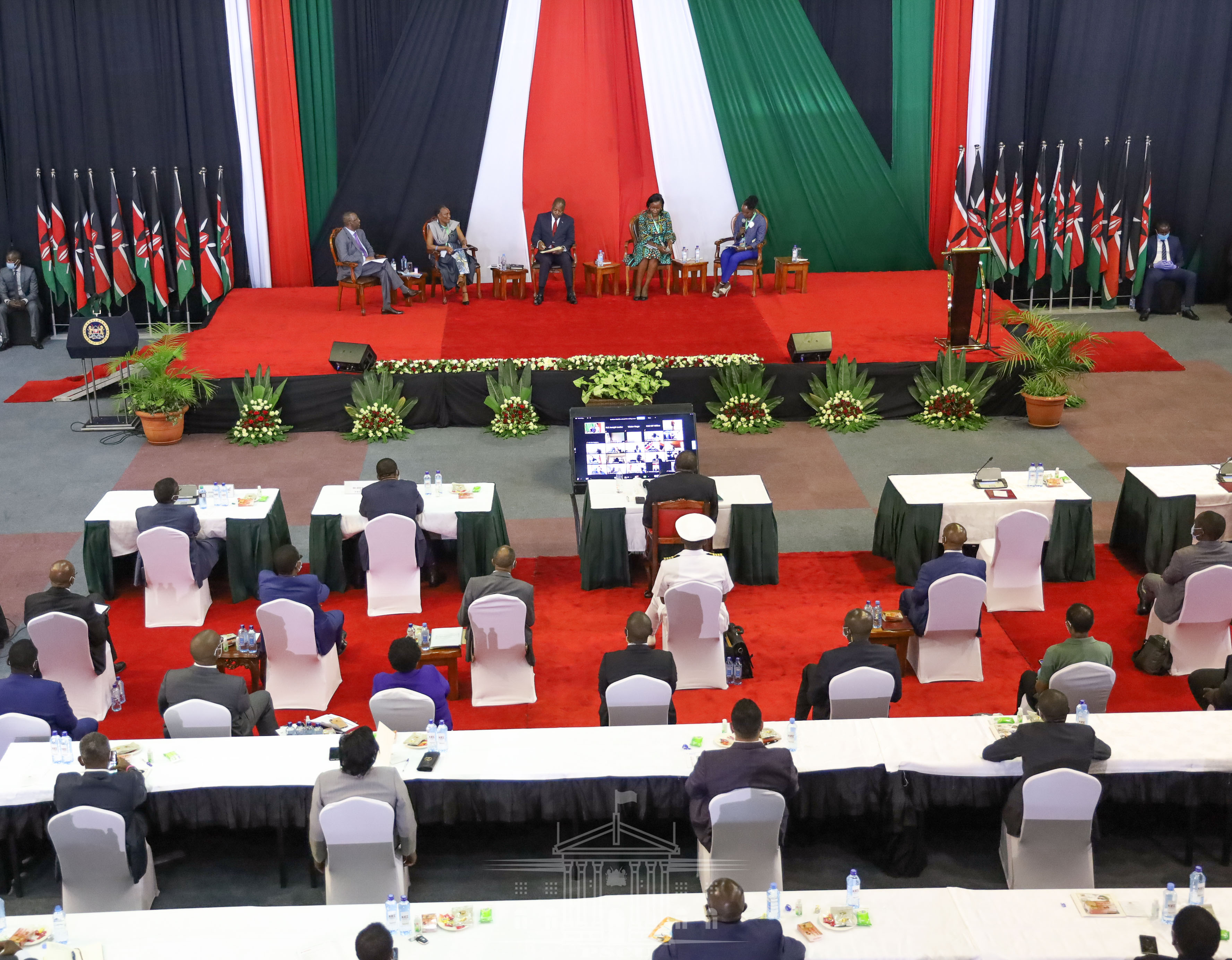 The reason for blocking was not communicated by the State House but it was highly suspected the action was taken to avoid scenarios where users were more likely to take the operators into a task on why the DP missed out on today's conference.
Most of the Facebook users who tried to comment on the Livestream with 'Ruto' name were disappointed by the unusual pop up "Unable to post comment" All those who commented realized that their comment did not go through, a clear indication that it has been blacklisted.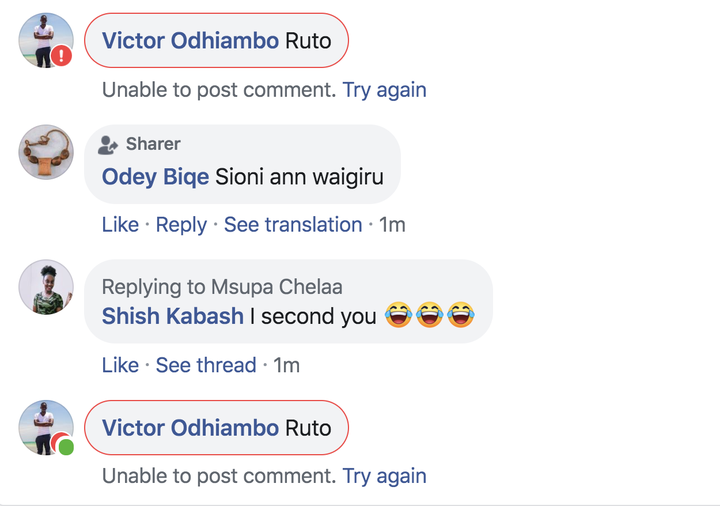 To add water on the already slippery ground, the page also decides to blacklist any other words commonly being used to refer to William Ruto. Other words blacklisted and commonly used by Ruto's supporters include; Hustler, 5th President, DP, WSR among others.
The blacklistings were discovered immediately after the DP failed to turn up at the covid-19 conference which was headed by President Uhuru Kenyatta at KICC on Monday.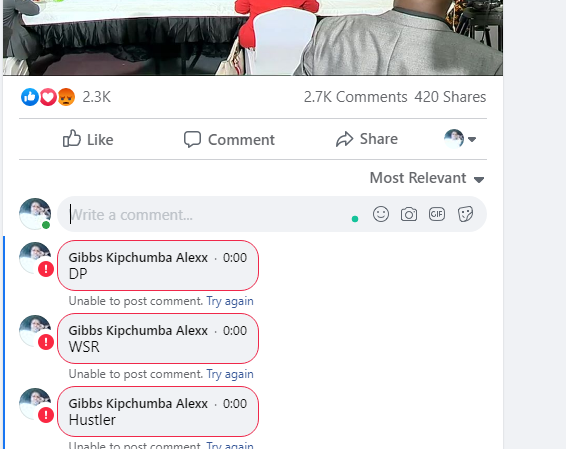 A number of Kenyans thronged social media sites inquiring on why the DP was conspicuously missing out despite being invited and even named among those who could have graced the occasion.
Among the key dignitaries who spoke at the event included Internal Security CS Fred Matiang'i, Senate Speaker Ken Lusaka, Former Prime Minister Raila Odinga, and ANC Party leader Musali Mudavadi, who took Ruto's place to speak.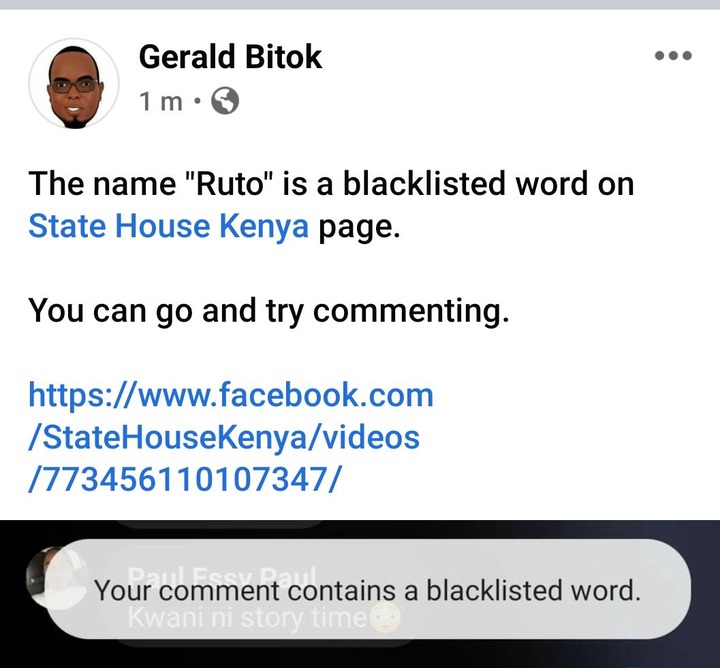 His allies led by Kikuyu MP Imani Ichungwa, however, told off those who were criticizing DP's absence saying Ruto was not going to be part of the group that allegedly looted Covid-19 funds and were now coming together to sanitize themselves.
"So they want to PRETEND @WilliamsRuto missed this one? After deliberately keeping him out of their meetings since March hoping to use the pandemic to "SHINE".Now since the ONLY SHINING & achievement frm it has been the #KEMSACovidHEIST,You want 2 use WSR to sanitize the FILTH?NO!," said Kimani Ichungwa
So they want to PRETEND @WilliamsRuto missed this one? After deliberately keeping him out of their meetings since March hoping to use the pandemic to "SHINE".Now since the ONLY SHINING & achievement frm it has been the #KEMSACovidHEIST,You want 2 use WSR to sanitize the FILTH?NO! pic.twitter.com/Xwy9zDyZy5

— KIMANI ICHUNG'WAH (@KIMANIICHUNGWAH) September 28, 2020